Drop us a message and we will call you right back.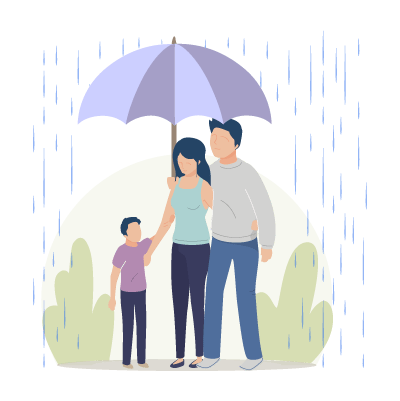 We offer a range of policies for individuals, families, & businesses
Providing Coverage for Over 20 years
Cheaper Insurance Direct offer a range of insurance products for you including car, van, home, travel, and life insurance. Using our expertise we will find you the best insurance products tailored to meet your needs.
With more than 20 years' experience our main aim is to make sure all our customers receive competitive quotes with a reputable insurance provider.
As well as offering great value insurance we are FCA approved and ISO9001 accredited to ensure we offer great customer service too.
Our Mission
Our Mission is to always act in the best interests of our customers and provide the best service possible. We will achieve our mission by always striving to render more and better service than is expected of us, no matter what our task may be
Free Quotes
We provide Free Quotes and Free Advice so you are under no obligation to purchase.
We always act in the customer's best interest.
5 reasons why customers have taken out 40,000+ policies through us
Independent
We have no affiliations with insurance providers, meaning, we search the whole range to find the best policy for you and not the insurers.
Personal
We guarantee a personal service, whether it be in person, over the phone or through our online channels. All our quotes are tailored to meet your individual needs and to provide you with the cover you really need.

Best Quote
Since we have access to the whole insurance market, we can source you the very best rates available. We provide Free Quotes and Free Advice

You Can Talk To Us
We will work tirelessly to understand and meet your specific needs. You can talk to us Free on 01389 60 40 60.

Confidence
You can be confident you are dealing with a creditable company. We are FCA authorised and ISO9001 accredited. This shows our commitment to quality and providing the highest service standards.
What our customers say about us
Mary Carr
22. December, 2021.
Alex and his staff are always very helpful. I would highly recommend using Cheaper Car Insurance.
Gavin Lynch
16. December, 2021.
First class service from start to finish, whole process was hassle free and very professional. Highly recommend
Yvonne McLaughlin
15. December, 2021.
I've used Cheaper Insurance Direct over the years for different reasons. Always got me a good deal which I was happy with. Given me good, honest advice about shopping around. CID were a great help getting my son his first car insurance. I'm sure he has gone with there recommendation for 3 years since passing his test. Would recommend and definitely use in the future. Always helpful and great at getting back to you.
david Mcclymont
15. December, 2021.
Yes fantastic professional company, always on the ball with the ultimate quote,s on all types of insurance, I personally have been using them for years now ,NEVER had any problems with the service and friendliness when I go in for a quote, great work 👍 😀
Martin Allen
15. December, 2021.
I have used Cheap Car Insurance for a few years now, great service and always friendly helpful service/advice, my whole family use them for car insurance and I also use for house insurance. I have been through loads of car insurance brokers over the years and these are the best, second to none!!! Highly Recommended.
Jok Mcpherson
13. September, 2021.
Got a great deal
Skipraida
7. September, 2021.
They got me a decent price but I ended up using the price to negotiate a better price with my current insurer..